Robyn's Journey to a Million

When I first discovered pepy.tech, I saw that Robyn had just a thousand installs. I quietly hoped we could someday hit 10k. But here we are, way past that and even 100k. Today, Robyn proudly stands with a massive one million installs on PyPi. I'm overjoyed.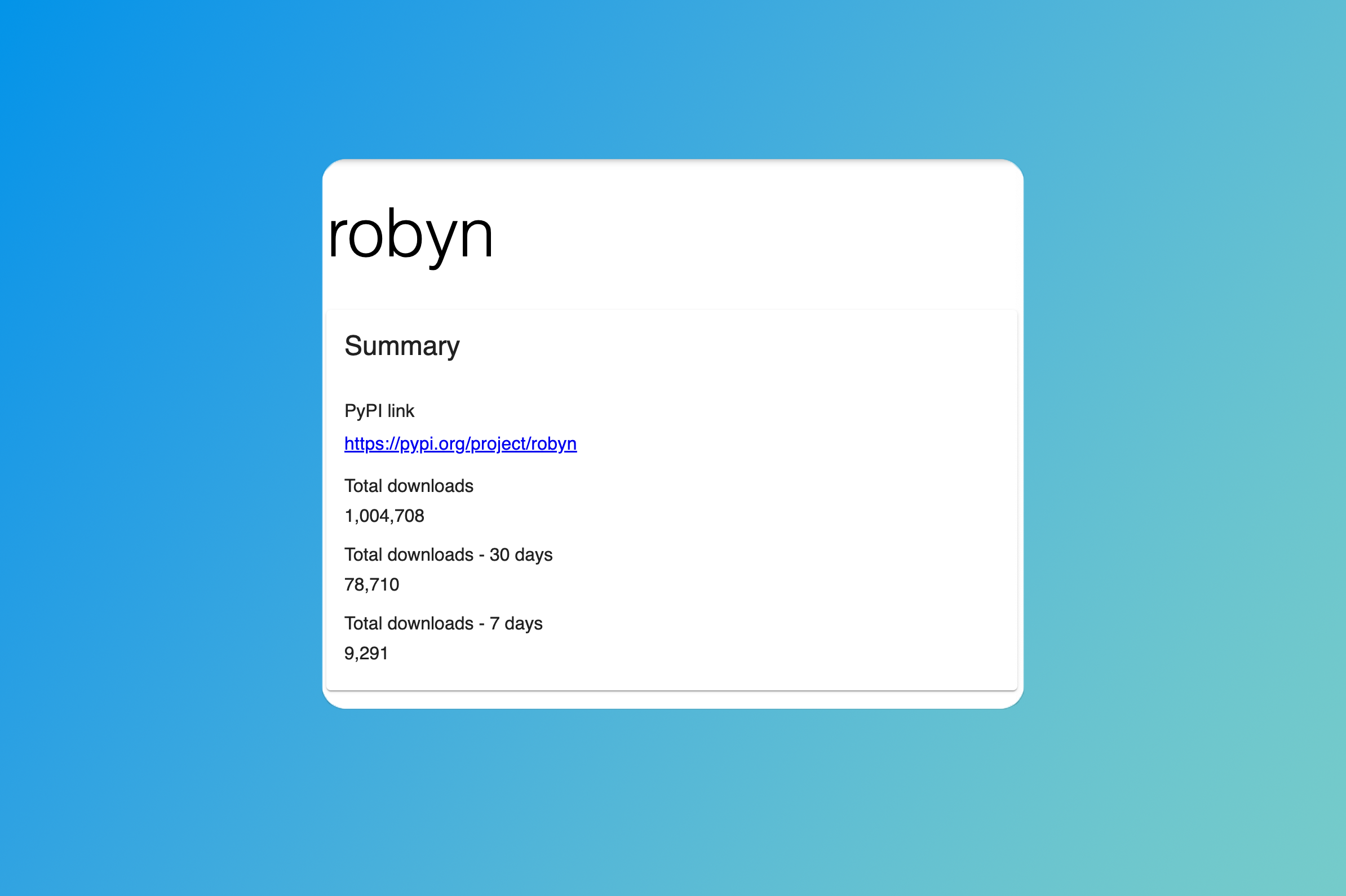 Every milestone has a story. Robyn began as my little project, driven by love for Python and the web ecosystem. But soon, it became a favorite for many. When we hit 10k, I realized how big this could be. At 100k, I knew we had a special community backing us. This community has been our strength.
Now, with a million installs, we're thinking ahead. We want to make things even better. We're working on improving our guides, adding more helpful documents, and even creating video lessons.
A big thank you to everyone. To the maintainers, the contributors, the people who gave ideas, and every single user - you made Robyn's journey special.
Here's to soaring even higher, together! ✨